Lagos is once again returning high numbers of COVID19 infections.
In the latest figures declared by the Nigerian Centre for Disease Control (NCDC) in a late tweet on Friday, Lagos returned 179 new COVID19 cases.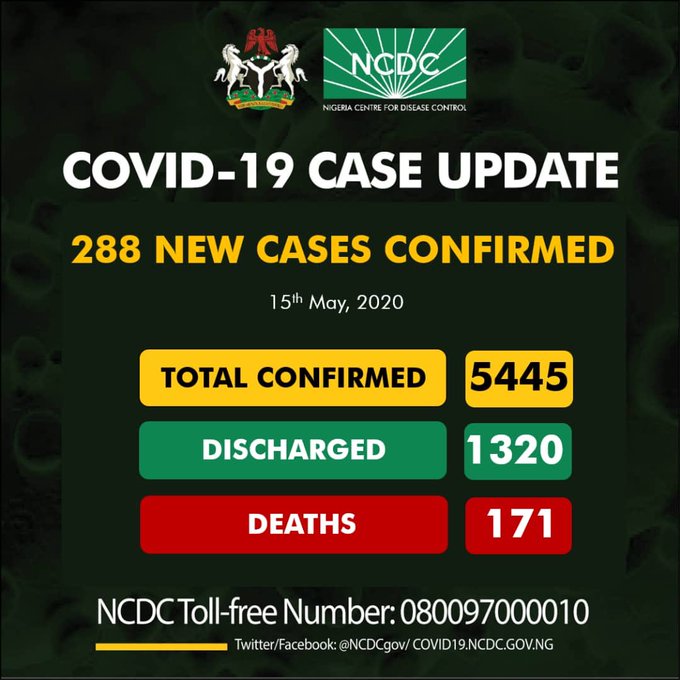 This would seem to be the result of increased voluntary testing for COVID19 by Lagosians.
After a lull during the week, which saw testing drop below 1000 daily nationwide, it picked up on Thursday with testing going over 1300.
New testing remained over 1000+ on Friday.
On Friday, 288 new confirmed cases and 3 deaths were recorded in Nigeria
No new state has reported a case in the last 24 hours.
Till date, 5445 cases have been confirmed, 1320 cases have been discharged and 171 deaths have been recorded in 34 states and the Federal Capital Territory,
The 288 new cases are reported from 15 states- Lagos(179), Kaduna (20), Katsina (15), Jigawa(15), Borno (13), Ogun(11), Kano(8), FCT(7), Niger (4), Ekiti(4), Oyo (3), Delta (3), Bauchi(3), Kwara (2), Edo(1).
advertisement
Lagos now has 2278 confirmed cases of COVID19 infections.