One third of new COVID19 infections announced late Sunday night by the Nigerian Centre for Disease Control (NCDC) came from Lagos even as it may seem that there has been a constant drop in testing.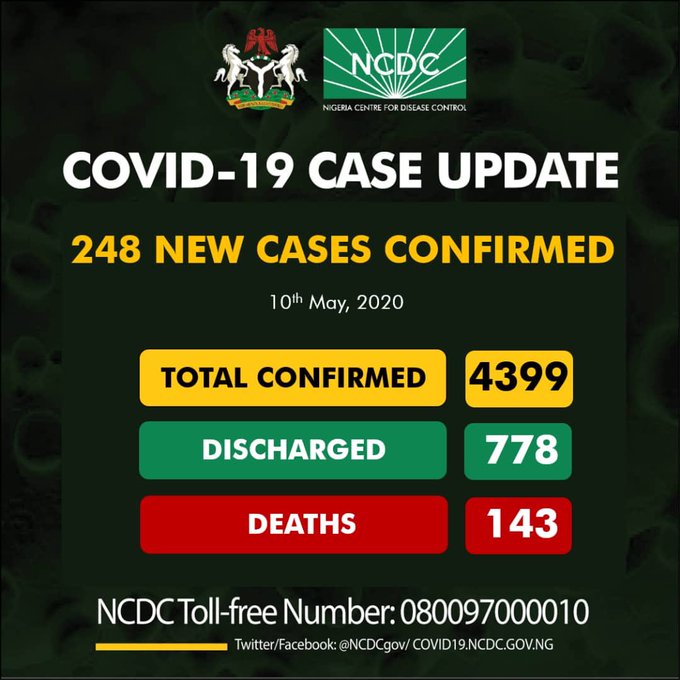 While so far, 25,951 persons have been tested nationwide, according to NCDC situation reports, only 938 tests were recorded on Saturday as against 1180 on Friday and 1696 on Tuesday when the highest number of tests was recorded nationwide.
In a tweet at its official Twitter handle @NCDCgov, 81 new COVID19 infections were recorded from Lagos out of 248 which were announced nationwide.
The breakdown is as follows:
248 new cases of #COVID19 – 81-Lagos, 35-Jigawa, 26-Borno, 26-Kano, 20-Bauchi, 13-FCT, 12-Edo, 10-Sokoto, 7-Zamfara, 4-Kwara, 4-Kebbi, 2-Gombe, 2-Taraba, 2-Ogun, 2-Ekiti, 1-Osun, and 1-Bayelsa.
The total number of COVID19 infections nationwide now stands at 4399.
778 have been discharged while the number of deaths recorded is 143.
Lagos now has 1845 confirmed COVID19 cases.
advertisement