As Lagos ramps up its testing for COVID19 coronavirus transmissions, 183 new cases on Thursday have been reported.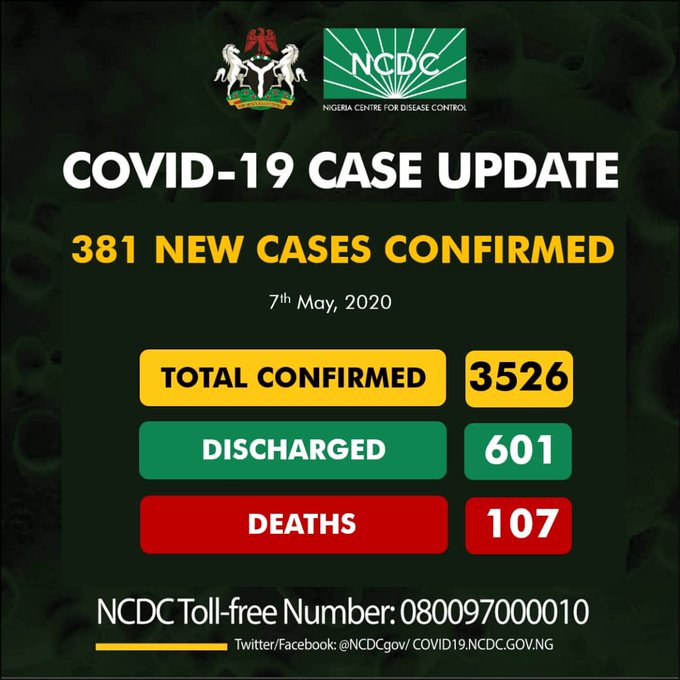 The record high figure is part of the 381 total new cases reported nationwide.
The breakdown of the figures as reported at the NCDC Twitter handle @NCDCgov is as follows:
183-Lagos 55-Kano 44-Jigawa 19-Zamfara 19-Bauchi 11-Katsina 9-Borno 8-Kwara 7-Kaduna 6-Gombe 5-Ogun 4-Sokoto 3-Oyo 3-Rivers 2-Niger 1-Akwa Ibom 1-Enugu 1-Plateau
The total number of confirmed cases nationwide now stands at 3526 with 601 of the cases discharged and 107 deaths officially reported.
Lagos now has a total of 1491 new cases.