IMAGE ABOVE: These figures are a prediction of future events, in a hypothetical scenario where no measures are taken to stop the spread of the virus or where safety measures are totally ignored. SOURCE: Imperial College, London/DEUTSCHE WELLE
Lagos has now recorded over 1300 COVID19 confirmed cases as it reported 82 new cases late Wednesday.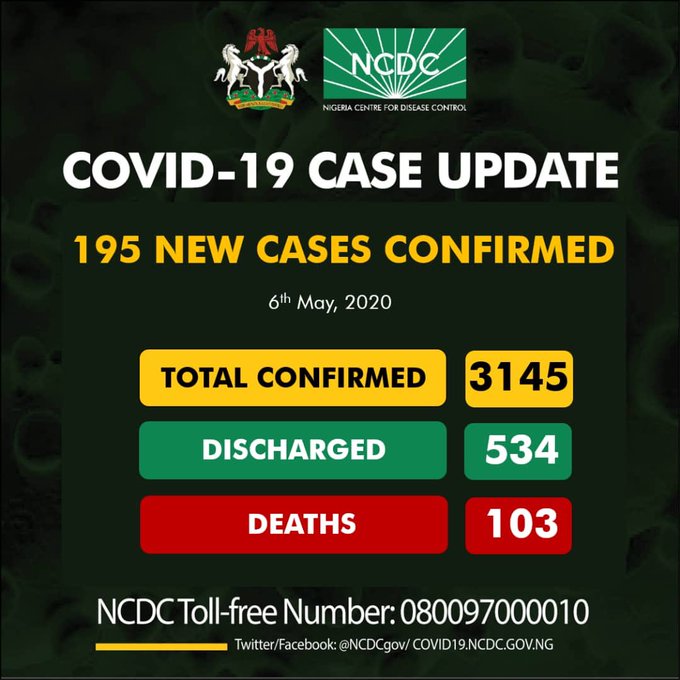 In a tweet by the Nigeria Centre for Disease Control (NCDC) on its verified Twitter handle @NCDCgov, Lagos now has 1309 confirmed COVID19 cases, a third of the national total of 3145.
The breakdown of the new cases is as follows:
195 new cases of COVID19; 82-Lagos 30-Kano 19-Zamfara 18-Sokoto 10-Borno 9-FCT 8-Oyo 5-Kebbi 5-Gombe 4-Ogun 3-Katsina 1-Kaduna 1-Adamawa.
There are now 3145 confirmed cases of COVID19 in Nigeria with 534 of them discharged. 103 persons have died
Earlier, the NCDC revealed that it is making use of data to drive response to the Novel Coronavirus (COVID-19), pandemic outbreak in the country.
Dr Chikwe Ihekweazu, Director General of NCDC, disclosed this at the Presidential Task Force (PTF) daily briefing on COVID19 on Wednesday in Abuja.
advertisement
Ihekweazu highlighted how data is being used to drive the public health response to the COVID-19.
He said that the agency developed an electronic data collecting tool after the Ebola outbreak.
He stated that the tool was the reason why Nigerians see the data of cases everyday.
"The NCDC also has a tool for logistics management.
"We can tell with this tool where every single mask, medical gown or sanitizer has gone.
"We have a tool called Tatafo to help manage misinformation and develop targeted messages once we notice rumours or misinformation.
"We can give the data of every single person that has received any item from NCDC," he said. (with NAN reports)