Lagos State on Thursday reported 78 new cases of COVID-19 coronavirus transmission.
This brings its total reported number of cases to 582.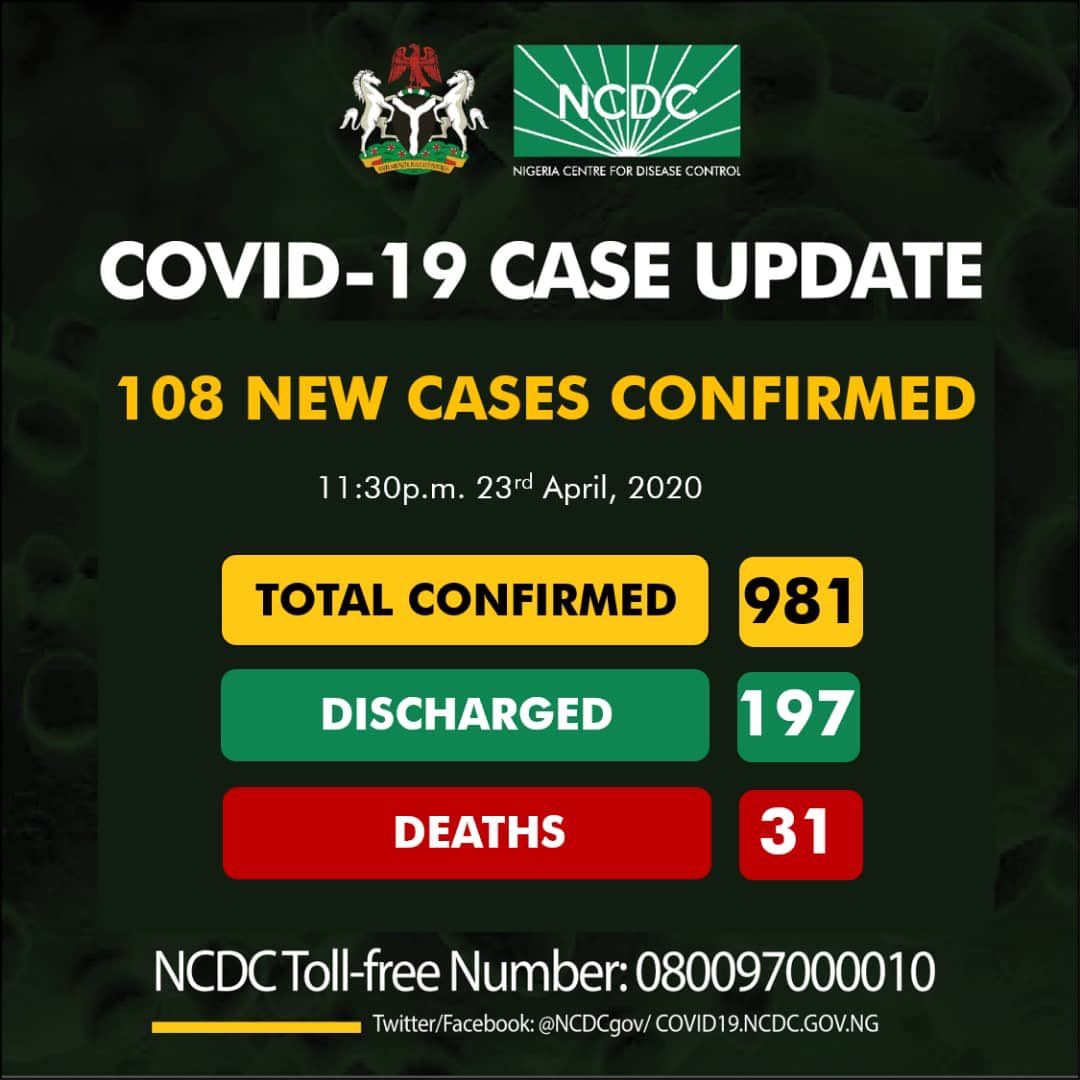 Nationwide, 108 new cases of COVID19 have been reported – 78 in Lagosm 14 in FCT, five in Ogun, four in Gombe, three in Borno, two in Akwa Ibom, one in Kwara, one in Plateau.
As at 11:30 pm 23rd April, there were 981 confirmed cases of COVID19 reported in Nigeria. 197 people have been discharged, while 31 deaths have been reported.
The total figures per state are as follows:
Lagos-582, FCT – 133, Kano – 73, Ogun – 29, Katsina – 21, Osun – 20, Oyo – 17, Edo – 17, Borno – 12, Kwara – 11, Akwa Ibom – 11, Kaduna – nine, Gombe – nine, Bauchi – eight, Delta – six, Ekiti – four, Ondo – three, Rivers – three, Jigawa – two, Enugu – two, Niger – two, Abia – two, Benue – one, Anambra – one, Sokoto – one, Adamawa – one, Plateau – one